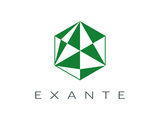 Compliance manager/ Methodologist
Description
EXANTE is an international investment company that aims to give its clients access to a broad range of financial instruments and markets.
We develop IT products in Financial sector since 2011.
Now we are looking to recruit a professional Compliance manager/Metodologist who will assist in drafting contracts and compliance with various agreements and Laws and also take minutes of meetings
Main responsibilities:
Draft contracts;
Research (Local and Foreign Law) and draft opinions;
Assist the Legal Officer to draft submissions to be included in board packs;
Take minutes of meetings;
Compliance with various agreements and Laws;
Compile and plan meeting agendas;
Draft resolutions;
Compile board packs;
Compile annual calendars for meetings;
Compile compliance calendars and schedules;
Assist a Compliance team in up-keeping of Corporate documents and related (including all related IDs, PORs, etc.);
Assist a Compliance team in developing and managing a compliance (legal) reviews on EU and Maltese regulatory requirements, new internal regulatory documents (Policies and Procedures) and other ad-hoc issues;
Provide consultations to EXANTE team on legal and compliance matters.
Requirements
Of a bachelors degree is required in law, banking or management;
Knowledge of business and tax law;
Verbal and written communication skills in English and Russian;
Knowledge of any otherlanguage will be considered as a strong advantage (Kazakh, Uzbek, Kyrgyz languages);
Ability to research and analyse extensive amounts of data;
Ability to communicate clearly and translate difficult concepts into more simple terms;
Experience in compliance or legal services at least 2 year
Benefits
A chance to work in a leading international financial company that has offices all around the world;
Multicultural working environment where personal initiative is both appreciated and rewarded;
Competitive remuneration package;
Career growth opportunities;
Extra medical insurance after probation period;
Free lunch and snacks in office.