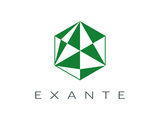 Senior Account Manager London
Description
Job brief
We are looking for a high-performing Senior Account Manager. Successful candidate will drive company expansion, growth of revenue and customer base.
In this role you will cover account & sales activities, report to the Head of Sales and will work closely with other members of the team.
What you will do:
As a Senior Account Manager you will be responsible for sales, business development and client management activities.In this role you will bring your expertise and perform the following:
Follow the company`s strategic plan, achieve sales targets and expand our customer base
Maintain strong, long-lasting customer relationships with clients
Identify and pursue new business development opportunities
Handle escalation of client requests and queries with full ownership with redirect to relevant service departments if needed
Drive end to end sales process
Requirements
University degree in finance, business management.
Minimum 5 years in senior sales role in financial industry (brokerage company, banking, wealth management)
Developed HNWI network
Strong commercial acumen, analytical skills and flair with numbers and figures, strong overall view and competence in financial markets
Fluent in English (fluency in 2 or more languages will be considered advantageous)
Excellent presentation and persuasion skills, ability to represent the company, strong negotiator, assertive and the ability to influence
Entrepreneurial attitude – achieving results by working effectively with and through others
Strong stakeholder manager, ability to work in a matrix setting
Stress tolerant, able to prioritise, patient, but able to drive the change in a large organization
Detail, quality oriented, able to focus on operational standards and simple problems when required
Benefits
Developing strong experience in an international team of professionals
Opportunity of career advancement
Competitive benefit system
Travelling
Please be informed that, by submitting your application, you agree that your data and/or your legally protected person's data will be processed in order to evaluate the application in the XNT LTD selection process, in accordance with the rules for the processing of personal data of XNT LTD candidates. The full version of the rules you can read in our website at www.exante.eu.