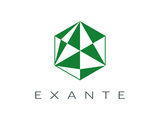 Senior Account Manager, Cyprus
Description
Do you have a deep understanding of the financial markets? Do you have established relationships and a network of HNWI clients, professional traders or owners/executives of financial companies? Are you driven, passionate and eager to succeed?
Come and join EXANTE, a licensed International Investment firm offering clients multi-asset financial services including direct access to over 50 financial markets around the world.
Requirements
We are seeking energetic, driven, confident and charismatic financial sales professionals with a strong track record of client attraction, retention and business development to work to maximize sales targets. You will attract clients and be their dedicated account manager within Exante, providing them with the highest level of service and ensuring their continued satisfaction and loyalty to the company.
Benefits
If the above is what you are looking for, and you are keen to be rewarded through competitive salary and benefits package, flexible working environment and success based bonus packages then apply today!
Please be informed that, by submitting your application, you agree that your data and/or your legally protected person's data will be processed in order to evaluate the application in the XNT LTD selection process, in accordance with the rules for the processing of personal data of XNT LTD candidates. The full version of the rules you can read in our website at www.exante.eu