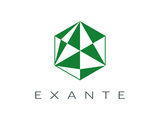 Description
EXANTE — an international investment company, which develops unique market tools for the financial markets. We create our own projects that cross between IT and finance.

Our project is a professional high-end computing device with built-in support of multiple hashing algorithms

We are looking for a talented and enthusiastic young professional to help our finance and HR functions to prosper. Direct submission to the CFO.
TASKS
assembly of devices according to the specification;
finding and troubleshooting with the change of individual elements and assemblies, repair.
Requirements
skills in working with the assembly document (soldering stations, swage, tester, etc.);
basic knowledge of electrical and radio engineering;
work with the fitting and assembly tool;
confident work with a PC for flashing microcontrollers, using mail, writing reports on the work done;
BENEFICIAL SKILLS
knowledge of nomenclature, labeling of radio elements;
knowledge of instrumentation, their service skills (oscilloscope, etc.);
soldering wires;
connection and checking on the stand;
tuning and testing products.
Benefits
full-time 5/2, 8 hours;
probationary period - 3 months;
possibility of extra working hours