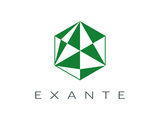 Junior Financial Control Specialist with HR functions
Description
EXANTE — an international investment company, which develops unique market tools for the financial markets. We create our own projects that cross between IT and finance.

Our project is a professional high-end computing device with built-in support of multiple hashing algorithms
We are looking for a talented and enthusiastic young professional to help our finance and HR functions to prosper. Direct submission to the CFO.
Responsibilities, financial part:
Collect the primary documents for accounting and tax purposes;
Fulfill budget and assist on budget control;
Coordinate payments in accordance with the Company's internal policies and budget;
Develop or assist in developing additional policies and procedures to strengthen cost control;
Participation in monthly reporting (Management and IFRS);
Preparation of presentations for management;
Assist on other tasks from Financial Director on finance matters.
HR part:
Administrative support (follow the work, vacation and sick leaves schedules; HR documentation control);
Participation in adaptation process of newcomers;
HR reports and documents preparation (HR administrative issues support, etc).
Requirements
Excellent English (upper-intermediate level or higher) is a must;
Proven work experience as a Financial Specialist or similar role.
Benefits
A chance to work in a leading cryprocurrency company that has offices all around the world;
Multicultural working environment where personal initiative is both appreciated and rewarded;
Competitive remuneration package;
Career growth opportunities.