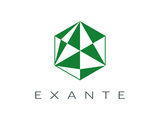 Description
EXANTE — an international investment company, which develops unique market tools for the financial markets. We create our own projects that cross between IT and finance.
We are in search of a candidate who's able to organize the creation of content covering various regions and utilize a variety of channels - from SMM to the press.
Requirements
Excellent knowledge of English, any other language is a big advantage;
Understands what it means to create which simultaneously of interest to the customers and addresses the need of the company;
Able to find professionals that create high-quality content for a variety of channels;
Knows how to manage those creating the content and aid them to reach high standards;
Can create a unified and recognizable, user-friendly language that defines the company;
Has experience in marketing and advertising;
Able to showcase a portfolio of developed content, (not just management) - marketing, advertisement, writing, journalistic, editorial, publishing or any other type.
Most likely the person is characterised by:
Higher education;
Experience in working with content at a managerial level;
Ability to work in a team as a senior;
Would be a bonus if:
Experience in working in finance/investment.
Benefits
A chance to work in a leading international financial company that has offices all around the world;
Multicultural working environment where personal initiative is both appreciated and rewarded;
Competitive remuneration package;
Career growth opportunities;
Extra medical insurance after probation period;
Free lunch and snacks in office.