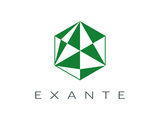 Description
EXANTE is an European investment services company. We develop IT products for the financial sector since 2011.
One of our projects is Ihodl.com (https://ihodl.com/),an international media focused on сryptocurrency, finance and technology.
We are currently looking for a sales manager to help us develop new business opportunities and acquire new customers.
Requirements
You will strive at Ihodl.com team if:
You've got strong social skills (every time you go out for lunch there's someone who wants to join you, and it's not your imaginary friend);
You are passionate about making cold calls (100 a day isn't thelimit for you);
You are not afraid of routine tasks(i.e. to find the decision makers in each of 10 companies in your daily list and schedule a call or a meeting with each of them);
You are willing to bring more effort for a better paycheck;
You possess uncanny organizational skills;
You learn fast.
The perfect candidate:
Knows the difference between CPM, CPA, and CPC;
Has expertise in affiliate marketing;
Speaks more than one language fluently.
Benefits
What we offer:
Competitive salary;
Challenging and exciting tasks;
Working at an international financial media;
Multicultural work environment where self-initiative is rewarded.