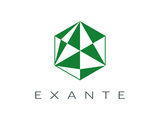 Description
Are you in search of an exciting opportunity within the Financial Services sector? We are looking for a Product Owner with a background in business development, in particular experience with payment cards project implementation.
RESPONSIBILITIES
Being in charge of building the infrastructure and launching new products and features;
Assessing market competition by comparing company products to that of the competitors;
Bringing in new products to market by analyzing proposed product requirements and product development programs;
Work in collaboration to develop marketing/implementation strategies and product content that drives its adoption and performance.
Requirements
Technical background, with preferred experience in FinTech;
Interpreting product strategy into detailed requirements for further functional requirement creation by development team;
Experience in product lifecycle, including product research, market research, competitive analysis, roadmap development and product launch;
Capacity to influence cross-functional teams without formal authority;
Good analytical and problem-solving skills;
Bachelor's degree in business or IT;
As well as skilled at working effectively with cross functional teams and excellent written and verbal communication skills in English and Russian.
Benefits
Ability to create world leading FinTech tools;
Offices in Cyprus, Moscow, St. Petersburg, Malta, Riga
Free lunches and extended medical insurance;
Opportunity to increase salary as a result of the Performance Review once a year;
Bonus at the end of the year in case of a success.