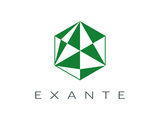 Description
STASIS is a revolutionary step towards combining the vast potential of the cryptocurrency market with the stability and reliability of traditional currencies - is one of the EXANTE's partner.
Stasis is focused on the concept of stable coins and brings institutional capital onto blockchain and crypto economy.
We are currently looking for a Sales Manager to help us present structured deposit product and acquire new customers.
Responsibilities of the Senior Sales Manager
Following company`s strategic plan, achieve sales targets and expand our customer base
Maintain strong, long-lasting customer relationships with clients
Identify and pursue new business development opportunities
Handle escalation of client requests and queries with full ownership with redirect to relevant service departments if needed
Drive sales process from plan to close
Requirements
University degree in finance, business management.
Minimum 5 years in senior sales role in financial industry (brokerage company, banking, wealth management)
Developed HNWI network
Strong commercial acumen, analytical skills and flair with numbers and figures, strong overall view and competence in financial markets
Fluent local language and English
Excellent presentation and persuasion skills, ability to represent the company, strong negotiator, assertive argumentation skills and ability to influence
Entrepreneurial attitude – achieving results by working effectively with and through others
Ability to work in high uncertainty environment
Strong stakeholder manager, ability to work in a matrix setting
Stress tolerant, able to prioritise, patient, but able to drive the change in a large organization
Detail, quality oriented, able to focus on operational standards and simple problems when required
Benefits
A chance to work in a leading international financial company that has offices all around the world;
Multicultural working environment where personal initiative is both appreciated and rewarded;
Competitive remuneration package;
Career growth opportunities;
Extra medical insurance after probation period;
Free lunch and snacks in office.