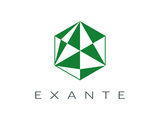 Description
EXANTE is an international investment company. Our products are used worldwide.
The main product is a unique brokerage platform that gives access to a wide range of financial instruments. The product exists for over 6 years, and the audience of our users is constantly growing.
Quant department is responsible for developing various trading related systems and tools based on math, statistics and in-depth market knowledge.
Main responsibilities
make sure the goals of the trading plan are met,
support algo-trading robots,
monitor the account balances and the activity of the markets, adjust various settings and strategies accordingly
quickly respond to problems and failures / find reasons and solve them.
Requirements
What is important for us:
high level of responsibility,
experience in trading financial instruments,
knowledge of cryptocurrencies,
good logical thinking and problem solving skills,
proactive in process improvement
Benefits
ability to create the world's leading FinTech tools,
offices in Moscow (m. Kievskaya / Frunzenskaya) or St. Petersburg (m. Chernyshevskaya),
flexible start of the working day,
free lunches and extended medical insurance,
opportunity to increase salary as a result of the Performance Review once per year,
bonus at the end of the year if the year was successful.