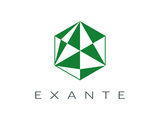 Description
EXANTE – a fast-growing international financial company – is looking for an expert who will promote the company's products and projects through media publications and partnerships.
Requirements
A UK resident;
Someone who knows that good PR goes far beyond press-releases;
Someone who has great working relationships with UK's business, financial and global-interest media;
Someone who can see information worthy of media coverage in our company's everyday life and operations;
Someone who has PR experience, preferably – in the field of finances and investments;
Someone who knows how to create content that is both attractive to the reader and productive for the company.
Probably, this person:
Has a college/university degree;
Has extensive experience as journalist, reporter, editor or other part of the media team;
Knows how to work hand in hand with marketing teams.
A big plus:
Experience in the field of finances/investments;
We don't care about:
The candidate's age, gender and ethnicity.
Benefits
A chance to work in a leading international financial company that has offices all around the world;
Multicultural working environment where personal initiative is both appreciated and rewarded;
Competitive remuneration package;
Career growth opportunities;
Extra medical insurance after probation period;
Free lunch and snacks in office.