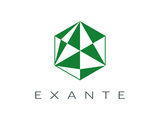 Description
EXANTE is an international investment company that aims to give its clients access to a broad range of financial instruments and markets.
We develop IT products in Financial sector since 2011.
Now we're looking to recruit a Compliance assistant on a full time, permanent basis to join the existing international team.
Main responsibilities:
Ensuring the company complies with its outside regulatory requirements and internal policies
Review and set standards for outside communications by requiring disclaimers in emails or may examine facilities to ensure they are accessible and safe
Design or update internal policies to mitigate the risk of the company breaking laws and regulations, and lead internal audits of procedures
Drafting and keeping minutes and protocols of board meetings and other internal documentation within corporate governance
Requirements
A minimum of a bachelor's degree is required in law, banking or management
Knowledge of business and tax law
Ability to research and analyse extensive amounts of data
Ability to communicate clearly and translate difficult concepts into more simple terms
Experience in compliance at least 1 year
Benefits
A chance to work in a leading international financial company that has offices all around the world;
Multicultural working environment where personal initiative is both appreciated and rewarded;
Competitive remuneration package;
Career growth opportunities;
Extra medical insurance after probation period;
Free lunch and snacks in office.