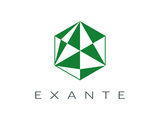 Description
EXANTE is a next generation investment company that provides access to a variety of financial services, focusing on international financial markets.
We are in search of a candidate who's able to create of content covering various regions and utilize a variety of SMM channels.

Requirements
Really understands how social media works (what people read and why);
Has lots of experience in creating effective social media content (it's a must);
Understands the difference between various kinds of social media networks - we mean their target audiences, lingos, mechanics etc;
Knows how to develop variety of content - from a tweet to a contest (the person we are looking for doesn't have to be a graphic designer or to have any video editing skills, but they must be able to come up with an idea for a good gif!);
Knows how to gather and read analytical, statistical data;
Has a high level of English.
Probably this person has:
A college degree (not necessarily);
It would be really nice if they had at least some experience with: Finances/Banking/Investments; Marketing/Advertising;
Benefits
A chance to work in a leading international financial company that has offices all around the world;
Multicultural working environment where personal initiative is both appreciated and rewarded;
Competitive remuneration package;
Career growth opportunities;
Extra medical insurance after probation period;
Free lunch and snacks in office.