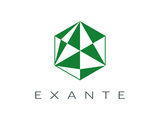 Description
EXANTE is an international investment company that aims to give its clients access to a broad range of financial instruments and markets.
We develop IT products in Financial sector since 2011.
Now we're looking to recruit an Executive Director and Member of the Board of the Directors of Cyprus company to join the existing international team.
Main Duties and Responsibilities:
Controls the direction of the company;
Approves budgets for all departments;
Targets and initiates business partnerships with other companies;
Drives the culture of the business;
Oversees employment and ensures enough staff possessing appropriate qualification and experience;
Manages senior managers;
Generates new business and gives approval of new projects;
Responsible for day-to-day decisions;
Adopt procedures as applicable for the Company under relevant regulatory framework
Identifies risks and ensures appropriate strategies are in place;
Ensures the correct practices are being met;
Attend board meetings and other presentations;
Requirements
CySEC Examination Certificate
5 years' experience in a managing role of the investment/financial company
Fluency in English
Russian language is an advantage
Benefits
Working as a group with a leading international financial company that has offices all around the world;
Multicultural working environment where personal initiative is both appreciated and rewarded;
Medical insurance after probation period;
Free lunch and snacks in office.