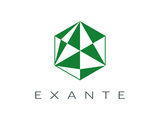 Description
Job brief
We are looking for an experienced Product Manager who is passionate about building products. You will join a dynamic and fast-paced environment and work with cross-functional teams to design, build and roll-out products that deliver the company's vision and strategy.
Responsibilities
Maintain existing product portfolio and develop new products
Define product's terms & conditions, develop processes to implement the product
Secure product documentation and processes are up to date
Secure product and it's terms & conditions are in line with regulatory requirements
Provide input to marketing in developing marketing/implementation strategies and product content that drives product adoption and performance
Prepare short-term and long-term product sales forecasts and special reports and analyses
Consult sales team about terms & conditions applied, assist and consult large clients
Requirements
Minimum 3 years' experience managing the development, implementation and performance of a product or product line in the financial industry
Strong commercial acumen, critical thinking, analytical skills and flair with numbers and figures, strong overall view and competence in financial markets
Proven ability to develop product and marketing strategies and effectively communicate recommendations to executive management
Strong problem solving skills
Skilled at working effectively with cross functional teams
Excellent written and verbal communication skills
Fluent English and Russian
Benefits
Developing strong experience in an international team of professionals
Opportunity of career advancement
Opportunity to build new things and make a difference
Daily lunch & medical insurance
Please be informed that, by submitting your application, you agree that your data and/or your legally protected person's data will be processed in order to evaluate the application in the XNT LTD selection process, in accordance with the rules for the processing of personal data of XNT LTD candidates. The full version of the rules you can read in our website at www.exante.eu.