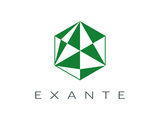 Digital marketing manager
Description
Stasis.net - a leading international cryptocurrency projects - is currently looking for marketing copywriter/content manager with solid writing/editing skills.
Stasis is a product of EXANTE - an international investment company that aims to give its clients access to a broad range of financial instruments and markets.
Main tasks:
Line up all current communications and channels through a single consistent language and tone of voice;
Maintain and develop written content for different platforms: landing pages, web, mobile, email.
Edit texts provided by analysts, experts and other third parties;
Support and develop content on internal platforms;
Seed content through different channels;
Handle traffic acquisition;
In future, design and implement the product's content strategy;
Perform benchmark and competitive analysis.
Requirements
Relevant experience as a copywriter/written content provider and content manager with in-depth understanding of finances;
English: native/fluent (proficiency in other languages is an advantage);
Relevant portfolio.
Benefits
A chance to work in a leading international financial company that has offices all around the world;
Multicultural working environment where personal initiative is both appreciated and rewarded;
Competitive remuneration package;
Career growth opportunities;
Extra medical insurance after probation period;
Free lunch and snacks in office.